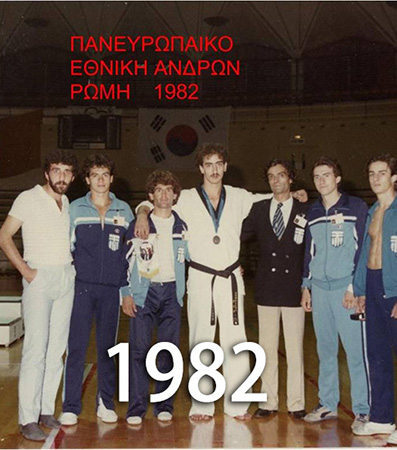 Dr. Konstantinos Beis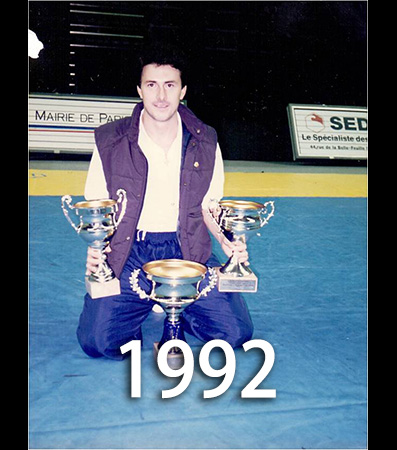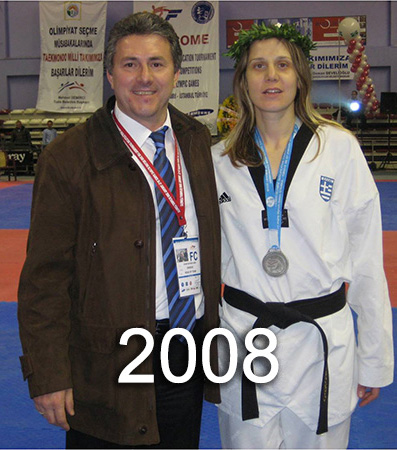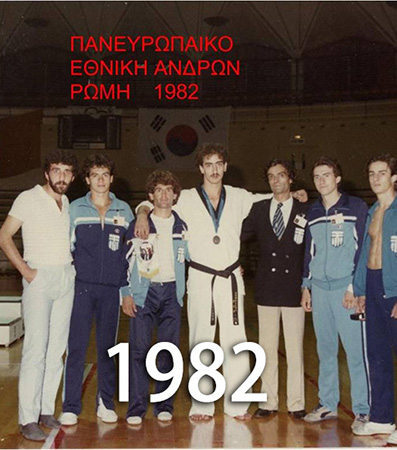 Dr. Konstantinos Beis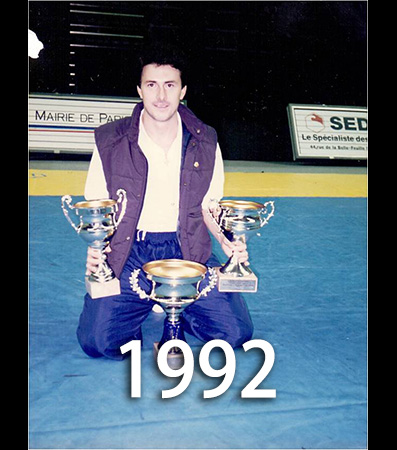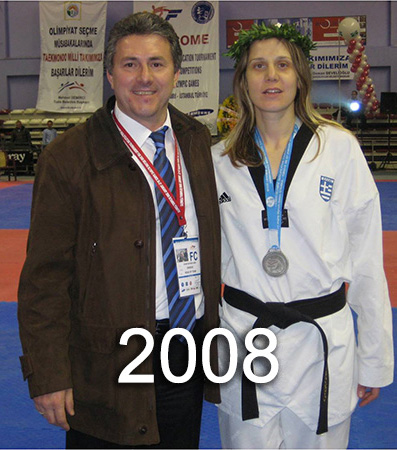 About the Author
Dr. Constantine Beis is teaching the following courses at Aristotle University of Thessaloniki, Faculty of Physical Education and Sports Sciences:
Taekwondo (elective) since 1991;
Taekwondo – WTF (specialty) since 1994 and;
Taekwondo – ITF (specialty) since 2018.
In addition, he taught theory and practice at 13 Hellenic and European Taekwondo Federation Coaching Schools (1996-2011).
Dr. Beis holds a PhD from Aristotle University of Thessaloniki, Faculty of Physical Education and Sports Sciences since 2001. He obtained his MSc in Coaching in 1996 from Democritus University of Thrace, Faculty of Physical Education and Sports Sciences. He also studied for 2 years (1983-84) at the Frankfurt's Johann Wolfgang Goethe University, Sport Institute, specializing in Sports Medicine.
Dr. Beis has written and overseen publication of three books on Taekwondo; he has also written "NOTES" for university students, as well as dozens of science projects for international conferences and journals, and has attended more than 63 scientific conferences, symposiums, and seminars (both Greek and international).
Dr. Beis has served as a Federal Coach for the Hellenic Taekwondo Federation National Teams (1991-2000 and 2005-2010) and has participated, as a Coach and a (scientific) Fellow, in the Hellenic Olympic teams preparation: BARCELONA (1992), SYDNEY (2000), AND BEIJING (2008) OLYMPIC GAMES.
Dr. Constantine Beis was a Greek Taekwondo champion; he competed in the European Taekwondo Championship (5th place), as well as the World Taekwondo Championship, as a member of the National Men's Team (1982-1983).
Read more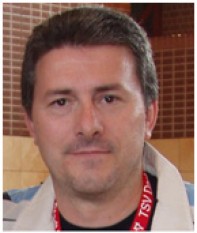 TAE KWON DO.
THE WAY TO WIN.
The Science of the  Fight
This book is the first international interactive textbook on modern Taekwondo competition (Olympic style, WTF). All the techniques of Taekwondo competition are available in 700 videos on the website:  www.kostasbeis-tkd.gr
It is also the first international interactive book in electronic form (e-book) as an independent book.
THE BOOK IS AVAILABLE IN THE FOLLOWING FORMS:
book – interactive, or
electronic (e-book & interactive), or
book – interactive and electronic (e-book), in SPECIAL PRICE!
Read more
Hello, Taekwondo friends all over the world: As former WORLD CHAMPION (1985 Seoul, Korea), former HEAD COACH of the National Teams of...
Read More
 "It's a great honor to have worked with such a distinguished scientist and professor who goes into his subject in...
Read More
TAE KWON DO – OLYMPIC SPORT
THE FIRST INTERACTIVE BOOK
FOR MODERN TAE KWON DO COMPETITION
(OLYMPIC STYLE, WTF)
The book "TAE KWON DO – OLYMPIC SPORT" delves into the development of Taekwondo as an Olympic sport; it reveals the hidden sides of sparring, supports daily training, and describes in detail every technique (kinesiology, kicks, punches) and combinations (kinesiology and kicks= 428). It is the first book to internationally document a classification of every kick and its kinesiology and every technique and its variation in categories (i.e. attack or counter-attacking one step, in two steps, etc.) to facilitate accurate and fast learning.
Read more
TAE KWON DO. TECHNIQUE, TACTIC
AND KINESIOLOGY OF THE MATCH
"AN ACCLAIMED BOOK FOR EVERYONE. Innovative for national standards, scientifically constructed, an essential aid to all combative arts".
"PATH OF THE WARRIOR" magazine review
(December 2001, 18th issue, p. 19, alkimaxo@otenet.gr)
"Best book on combative and martial arts ever written by a Greek author"
"KUMITE World" magazine review (April 2004, 2nd issue, p. 51, kumite.gr), in an article comparing every book written
on martial arts in Greece in the last 50 years.
The present book was published in 1998 (out of stock).
Read more
Το περιοδικό "ΤΟ ΜΟΝΟΠΑΤΙ ΤΟΥ ΠΟΛΕΜΙΣΤΗ" (18ο τεύχος, σελ. 19, Δεκέμβριος 2001, alkimaxo@otenet.gr), δημοσίευσε  ένα άρθρο του Ομοσπονδιακού προπονητή του Shotokan Karate κ. Σάββα Μαστραππά, με τίτλο: "ΕΝΑ ΕΞΑΙΡΕΤΙΚΟ ΒΙΒΛΙΟ ΓΙΑ ΟΛΟΥΣ». Χαρακτηρίζει το βιβλίο εξαιρετικό, πρωτοποριακό για τα διεθνή δεδομένα, επιστημονικά δομημένο, απαραίτητο βοήθημα για όλες τις μαχητικές τέχνες, κ.λπ.

"Best book on combative and martial arts ever written by a Greek author. The author, based on scientific grounds, provides a very good description of the components mentioned on the book title."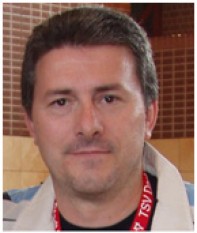 Dr. Konstantinos Beis

kostbeis@gmail.com
kostbeis@phed.auth.gr
Facebook: Κωνσταντίνος Μπέης